Monday, April 14th, 2014
Recently I ordered a batch of 50 TowerPro MG995 servos for HexPi and other robots.
4 of the servos had a broken mounting tab
one servo went up in smoke (it had a broken tab)
Seriously? Where is the quality control?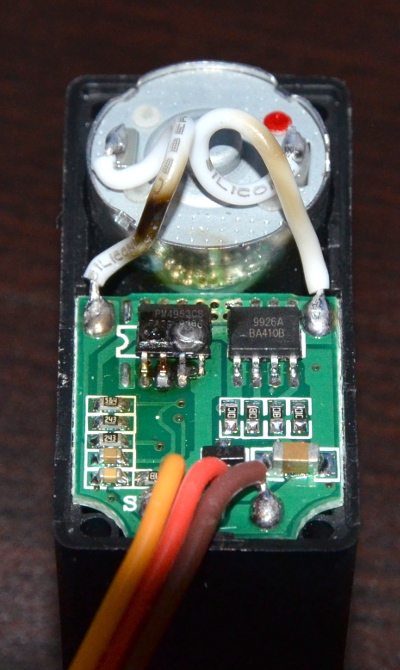 I've tested 18 other servos, and they seem fine, but now I have to test the other 28 servos to make sure they don't have the defect that caused one to go up in smoke.
Would you believe a soic-8 integrated circuit was installed incorrectly?
More in on HexPi page at http://www.mikronauts.com/robot-zoo/hexpi-hexapod-pi-robot/