Saturday, December 26th, 2015
Merry Christmas and a Happy New Year!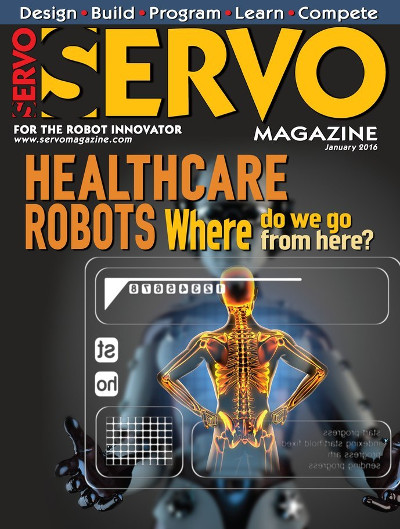 The first "Serving Raspberry Pi #1" article is now available in the January issue of Servo Magazine!
The digital issue just came out today, print copies should be in stores RSN.
The first article in my series about Raspberry Pi and Robotics (a match similar to peanut butter and jam in goodness) on pages 52-55.
As #1 indicates, this will be a series of articles

You can submit Raspberry Pi robotics related questions at:
http://www.servomagazine.com/index.php/magazine/article/january2016_RaspPiRobots
I recommend Servo Magazine to anyone interested in robotics.
Bill
p.s.
You can also find a Mikronauts ad on Page 49 of the same issue