c3Bridge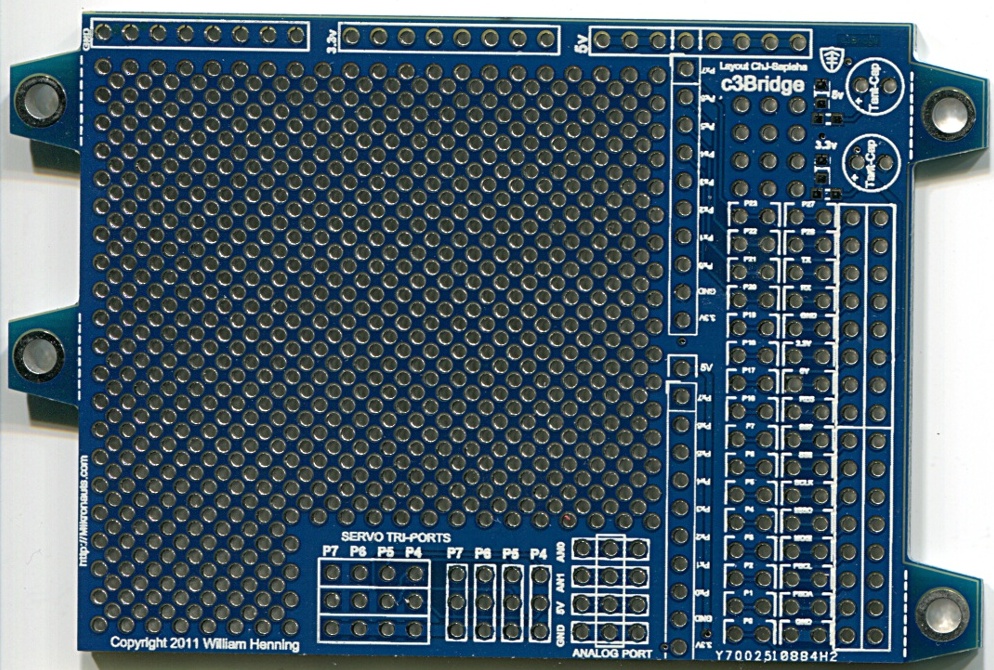 c3Bridge features:
C3 header patterns
C3 mounting holes
10 pin EXP connector pattern for P0-P7
10 pin EXP connector pattern for P16-P29
3V3, 5V and GND power distribution holes
3×4 mini proto area meant for voltage regulation
high density NON-bussed prototype pattern
silk screened labels
c3Bridge is the second in the *Bridge series of prototyping boards that allows using the Mikronauts 10 pin modules on Propeller boards that don't provide native support for the 10 pin standard.
If you have any questions about c3Bridge, please visit our c3Bridge discussion forum.
Pricing:
MIK-C3PR-B .. $9.95USD+s/h .. one c3Bridge PCB, one snap apart 40 pin male header, two 10 pin female headers
MIK-C3BR-K ..  $11.95USD+s/h .. adds a 170 pin solderless breadboard to what is included in MIK-C3PR-B
Shipping starts at $6.00USD for one board to continental US with tracking.
Please contact us for quantity pricing at mikronauts(at)gmail(dot)com.
Application: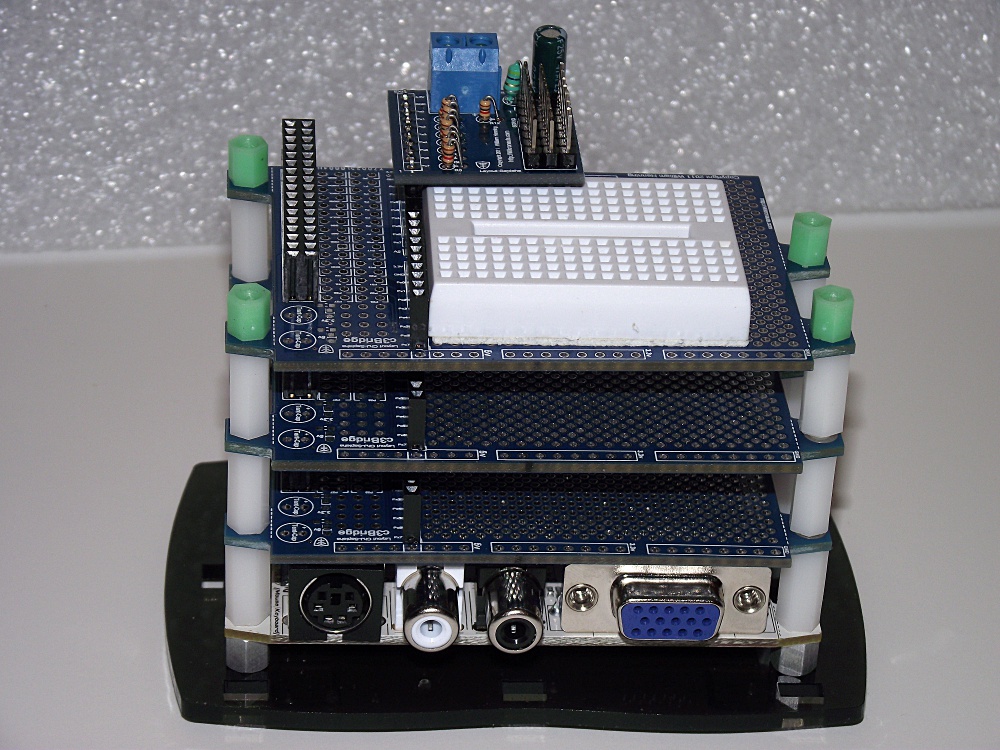 Sample c3Bridge "Tower" using three c3Bridge boards with optional components
I stacked three c3Bridge's on my C3 above, and added a 170 point breadboard. I used the MIK-HF-220S stacking headers and cut them down for the C3. I even added a SERVO8 miniMod!