GPIO Experiments
The Raspberry Pi Foundation succeeded beyond their wildest dreams by getting not only students, but also electronics hobbyists and professionals interested in using Raspberry Pi's in their experiments.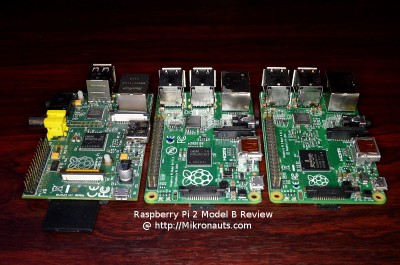 (click on image for larger version)
It would probably not surprise those of you who have read my other articles that I experiment with electronics – a LOT.
I decided to start publishing more of my experiments with various sensors and electronics controlled by my Pi's, and this page will serve as the index of my Raspberry Pi GPIO Experiments!
Raspberry Pi GPIO Experiments
Related Articles