Raspberry Pi Zero (PIZERO) Review
November 26, 2015 should be called Elvis Day…
It was the day the world was "All Shook Up!" by the Raspberry Pi Foundations introduction of Pi Zero.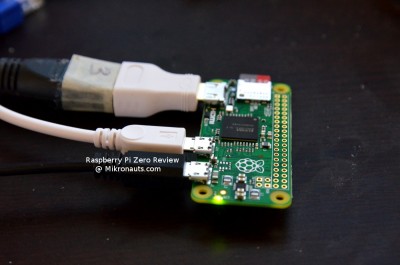 (click on image for larger version)
A tiny computer for less than the price of a fancy coffee – who would have thunk it?
Unfortunately by the time I got up here in Canada, all the $5 / 4 pound Raspberry Pi's were sold out everywhere.
I have not seen such a feeding frenzy since the introduction of the Raspberry Pi 2 Model B!
Fortunately, I was still able to score two "Pi Zero Basic Kits" from Adafruit, and I eagerly await production catching up with demand so I can buy more.
Full Disclosure: All the equipment used in the Pi Zero review was purchased by me, and as always, my reviews are unbiased.
UPS dropped off my order on December 2nd, and as you can probably guess, there went all my "free" time…
Does Pi Zero look like previous Pi's?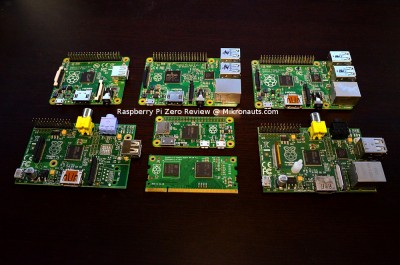 (click on image for larger version – top: A+, 2, B+, bottom: A, 0&CM, B)
Not even close.
Size wise, the Compute Module is the closest, but it is far more expensive, lacks all the handy connectors, has half the memory, and runs slower.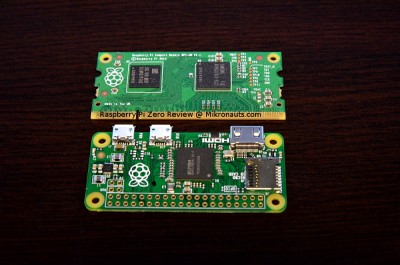 (click on image for larger version)
Price wise, it is closest to the Raspberry Pi A+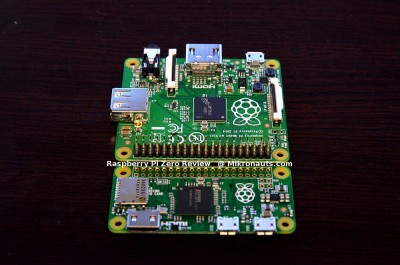 (click on image for larger version)
The Pi Zero has twice the ram of the Model A+, however if you need the CSI camera interface or DSI LCD interface, you are better off with an A+.
The A+ also has a full size USB host socket, and full size HDMI connector.
Unfortunately, a lot of people new to the Pi immediately started complaining about the missing features.
Those of us who were amazed about how much we will be able to get for the price of a fancy latte were instead drooling over the possibilities!
Article Index