Raspberry Pi 3 Model B Review
---
I did not expect Raspberry Pi 3 to appear this year!
…at least not until I saw the leaked FCC documents.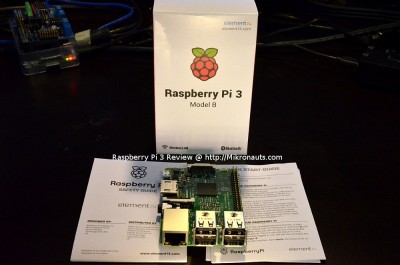 (click on image for larger version)
At least now we know the real reason the Raspberry Pi Zero has been scarcer then hen's teeth..
Full Disclosure: All the equipment used in the Raspberry Pi 3 review was purchased by me, and as always, my reviews are unbiased.
When I first checked my email on February 29, and saw that Pimoroni had them in stock, I immediately ordered a few RPi3's for testing.
They arrived March 7th

The Raspberry Pi Forums survived the onslaught of additional traffic – so I did not notice any forum outages like we experienced at the Raspberry Pi 2 launch.
Does the Raspberry Pi 3 look like previous Pi's?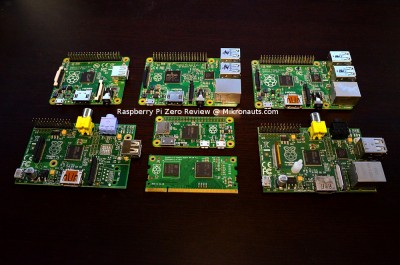 (click on image for larger version)
It is a dead ringer for the Raspberry Pi 2.
Unless you enlarged the image above and saw that the LED's have been moved, or noticed the silk screened name, you would be forgiven in thinking that the board on the top right was a Raspberry Pi 3.
It is actually a Raspberry Pi 2.
Here is the Raspberry Pi 2 and Raspberry Pi 3 side by side: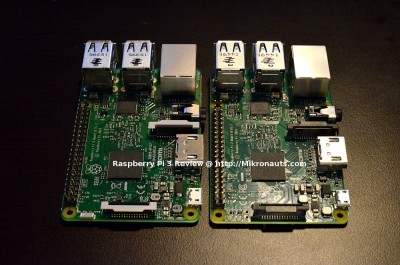 (click on image for larger version)
Almost identical, eh? (yup, I'm Canadian)
Basically the Raspberry Pi logo and LED's have been moved, and the CSI/DSI connector colours have changed.
Here is a closer look: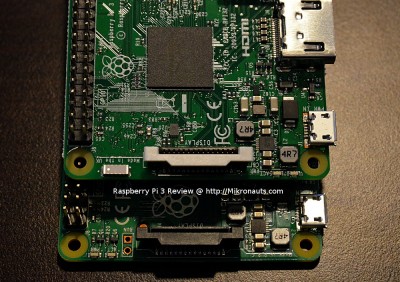 (click on image for larger version)
The back of the Raspberry Pi 3 is also almost identical to the back of the Raspberry Pi 2 – the most significant visible change is the different micro SD card socket: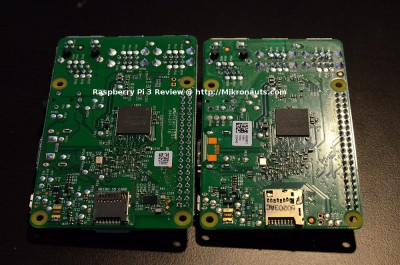 (click on image for larger version)
Article Index