Propteus
Propteus rev. 2.0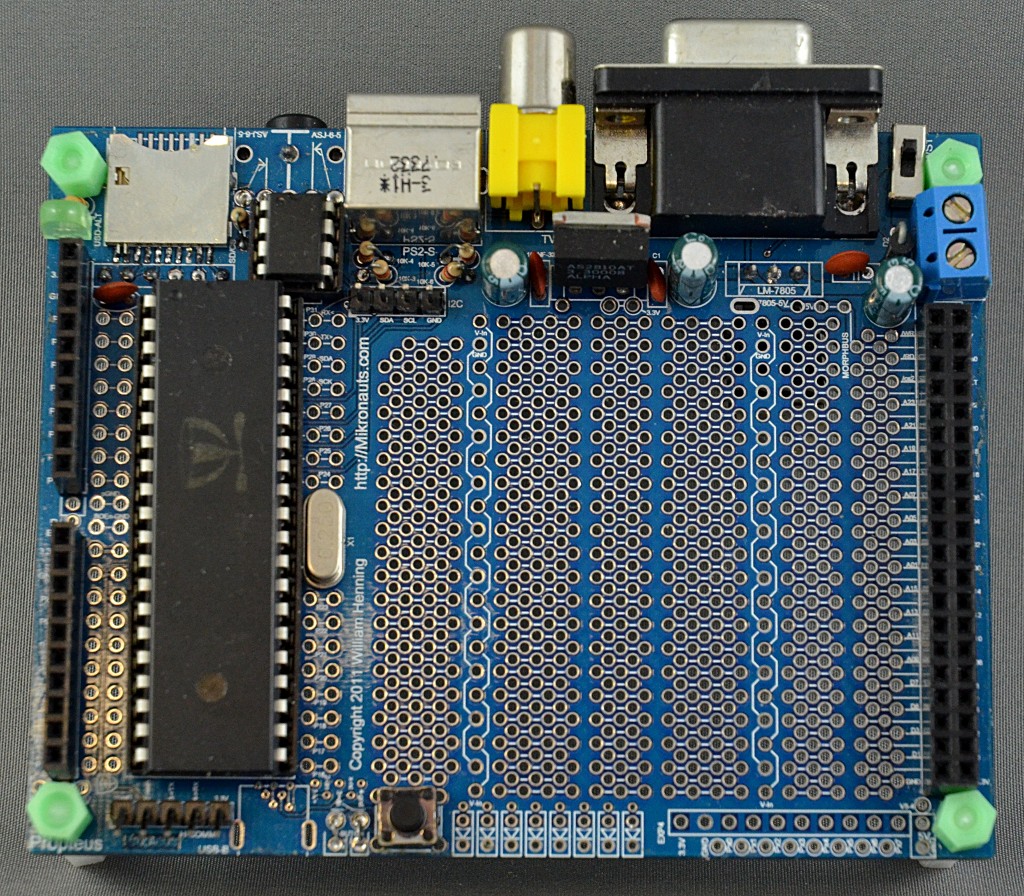 Propteus is a flexible through-hole Propeller development board with a large prototyping area – the latest addition to the "Mikronauts Modular System".
It can be minimally populated with the power supply section, Propeller and EEPROM (available as "Propteus Base Kit") or it can be built up into a full development board with micro SD card reader, VGA output, TV output, stereo line level audio, PS/2 keyboard/mouse … or anything in between. Of course, you can add your own custom circuits in the large advanced prototyping area.
Propteus was designed to easily run SphinxOS – if you use the TV output, you will still have 16 Propeller pins free for your own experiments.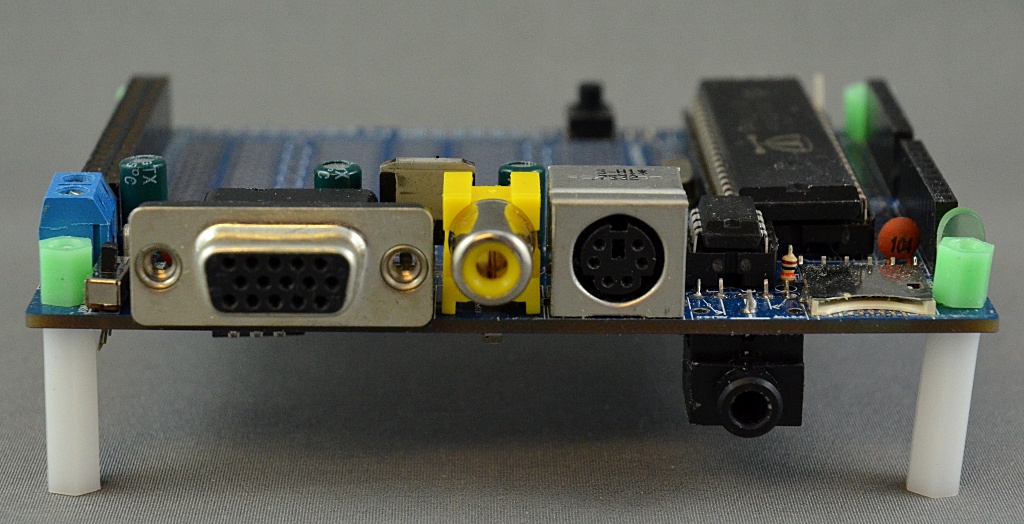 Propteus Features
32KB or 64KB EEPROM
Parallax Propeller ™ P8X32 microcontroller
80MHz (5MHz crystal) or 100Mhz (6.25MHz crystal) operation
screw terminal for 7-9VDC power input
mini power switch
LM7805 based 5V regulated power supply
LT1117-3.3V based 3.3V regulated power supply
two EXP 10 pin module connectors
one MORPHBUS connector
PropPlug / SerPlug compatible HCOMM connector
four pin I2C expansion connector
power LED
large high density advanced prototyping area
unique zig-zag power bus for prototyping area
optional micro SD socket
optional TV output
optional VGA output
optional stereo 1/8" audio jack
optional PS/2 keyboard/mouse connector
optional additional 10 pin header location
optional area for 8 LED's
optional user/reset switch
(As usual, Sapieha made a beautiful PCB layout)
The VGA, PS/2 and TV options are on the same pins as on the Parallax Demo Board so most demos and Obex objects will "just work" if you run Propteus at 80MHz!
Propteus rev. 2.0 is available immediately.
If you have any questions about Propteus, please visit our Propteus forum.
Pricing
$12.95USD MIKPROT20-PCB Propteus Bare printed circuit board
$14.95USD MIKPROT20-ESS Propteus Essentials (PCB + 6.25MHz crystal + microSD connector)
$39.95USD MIKPROT20-BAK Propteus Base Kit (see build manual for included component)
$49.95USD MIKPROT20-FLK Propteus Full Kit (see build manual for included component)
Recommended Accessories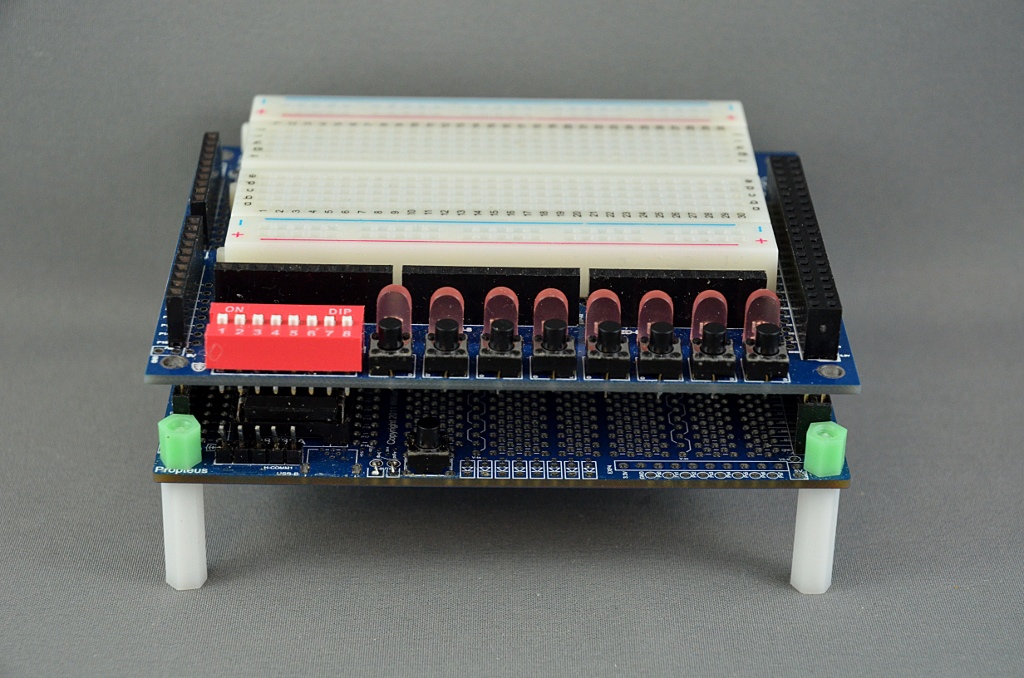 $14.95USD Parallax PropPlug
$39.95USD MIKSB2STACK-FK SchoolBoard ][ with stacking connectors (full kit)
$ 9.95USD Mikronauts SerPlug
Above prices do not include shipping and handling; quantity and educational discounts are available.
Documentation