Pi Jumper
Designed for educational users and hobbyists, Pi Jumper is the best way to break out the Raspberry Pi's I/O header for prototyping with solderless breadboards.
Please note: Pi Jumper is supplied as a kit for the buyer to assemble by soldering the components to the printed circuit board.
Your Raspberry Pi is running, and you want to start playing with all the great I/O abilities of your Pi.
But where to start?
There are 26 pins on the main expansion connector – and they are not labelled!
You can start with Pi Jumper – it has clearly labelled connectors, and a lot more…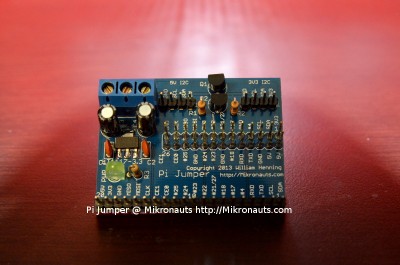 Photo 1: assembled Pi Jumper, with male header on top for use with Female-to-Male jumper wires
Pi Jumper is much more than a simple breakout for the Raspberry Pi expansion connector!
Did you know that the Raspberry Pi is only designed to supply 50mA from its 3.3V output? Granted, you can often draw 100mA, but why take a chance?
Pi Jumper adds an LT1117-3.3 (or equivalent) voltage regulator powered from the Raspberry Pi expansion connectors 5V output, so you don't have to worry about the Pi's 3.3V current limits – the Pi Jumper's voltage regulator can supply 600mA (assuming the 5V from the Raspberry Pi has enough capacity in your system).
Pi Jumper provides a three screw terminal so that you can run 5V / 3.3V / GND to your breadboards power strips.
There are a lot of nice I2C add-on boards out there… and some require a 5V I2C interface.
Pi Jumper provides both 3.3V and 5V I2C interfaces for the Raspberry Pi's I2C bus – allowing you to use both 5V and 3.3V I2C modules and integrated circuits!
I could go on about the easy to read silk screened Raspberry Pi, dual I2C, and 20 pin breadboard connectors, but I'll let the photographs below tell the story.
You can click on any of the photos to see a larger version.
Pi Jumper Features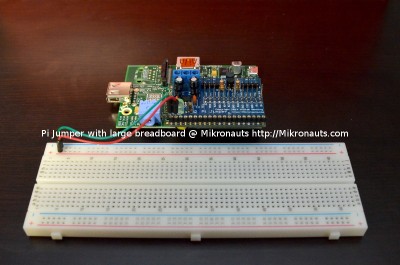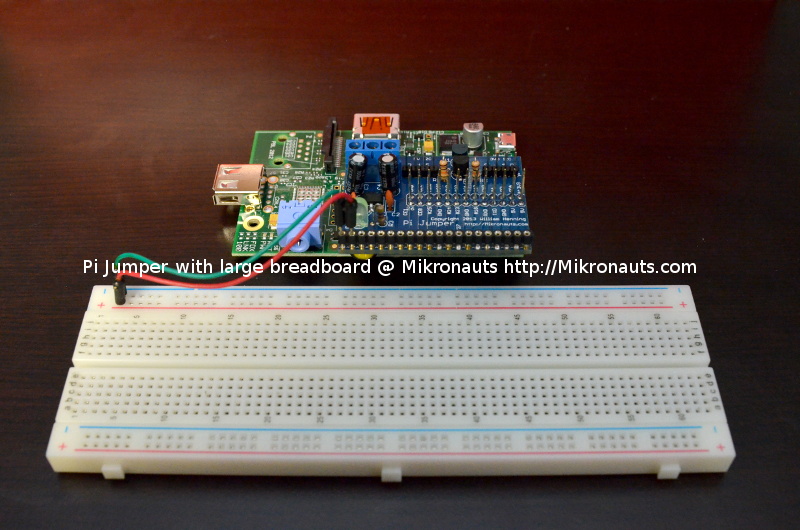 Photo 2: assembled Pi Jumper, with male header on top for use with Female-to-Male jumper wires
Add our SchoolBoard ][ development board for the ultimate Raspberry Pi solderless development experience!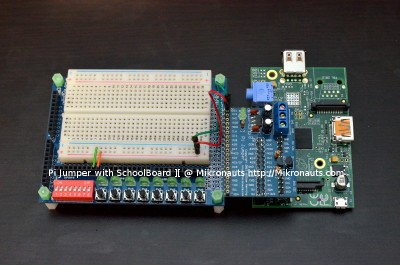 Photo 3: assembled Pi Jumper with female round header on top, with an assembled SchoolBoard ][ development board
Click Here for more information about SchoolBoard ][

Pi Jumper Plus Features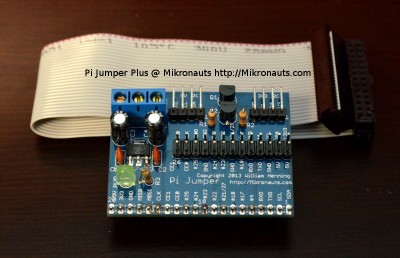 Photo 4: assembled Pi Jumper Plus – with ribbon cable and male header that plugs into your breadboard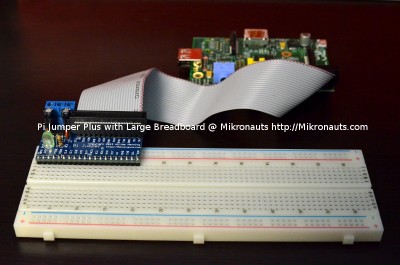 Photo 5: assembled Pi Jumper, with male header on the bottom to be plugged directly into a solderless breadboard
Downloads
If you have a question about using Pi Jumper, please visit the appropriate forum below:
Pricing:
Pi Jumper Kit: $8.95USD + s/h
Pi Jumper Plus Kit: $9.95USD + s/h
Pi Jumper & Pi Jumper Plus Combo Kit: $17.95USD + s/h
The Combo Kit is for users who can't make up their minds as to which version they like more – they get one of each!

Please contact us for quantity pricing, or to order samples, at
mikronauts (at) gmail.com
Raspberry Pi, SchoolBoard ][ and Breadboards NOT included. Pi Jumper is supplied as a kit you must assemble yourself.
Fine print: Of course, like with any electronics add-on, you have to make sure you get the polarities right, otherwise you could damage your Raspberry Pi – and we are not responsible for your wiring, assembly or other mistakes. If you are careful, you could even power your Raspberry Pi with a regulated power supply at the screw terminals!